2 minutes to read
In-between mangroves and plastic
In 2022, Ogyre and BVRio implemented a Circular Action Program to collect litter from the seas, rivers, and mangroves in the Guanabara Bay region near Rio de Janeiro.
The program began on April 8, 2022, with a goal of collecting at least 80 tons of trash. It exceeded expectations, with 133.21 tons of marine litter collected during the one-year program, surpassing the target by 66.25%.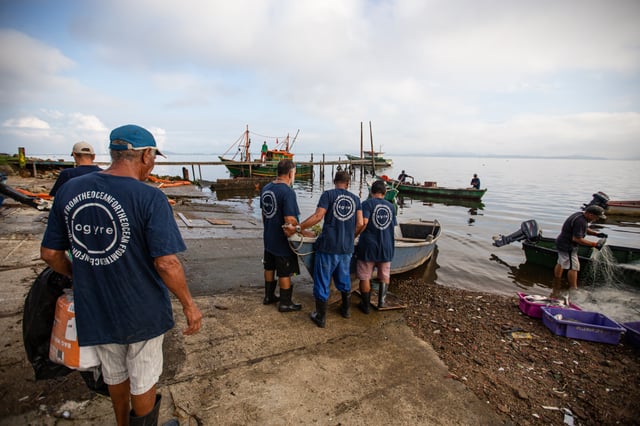 The collection occurred in the Ilha do Governador area and involved two fishing communities from Guanabara Bay, Colonia Z-10 and Bancários. Fishermen operated directly from the water between mangroves, rocks, and little inhabited islands. The collection occurred twice a week at two different points in the bay, with 10 people in each fleet composed of 5 boats and supervised by a general coordinator.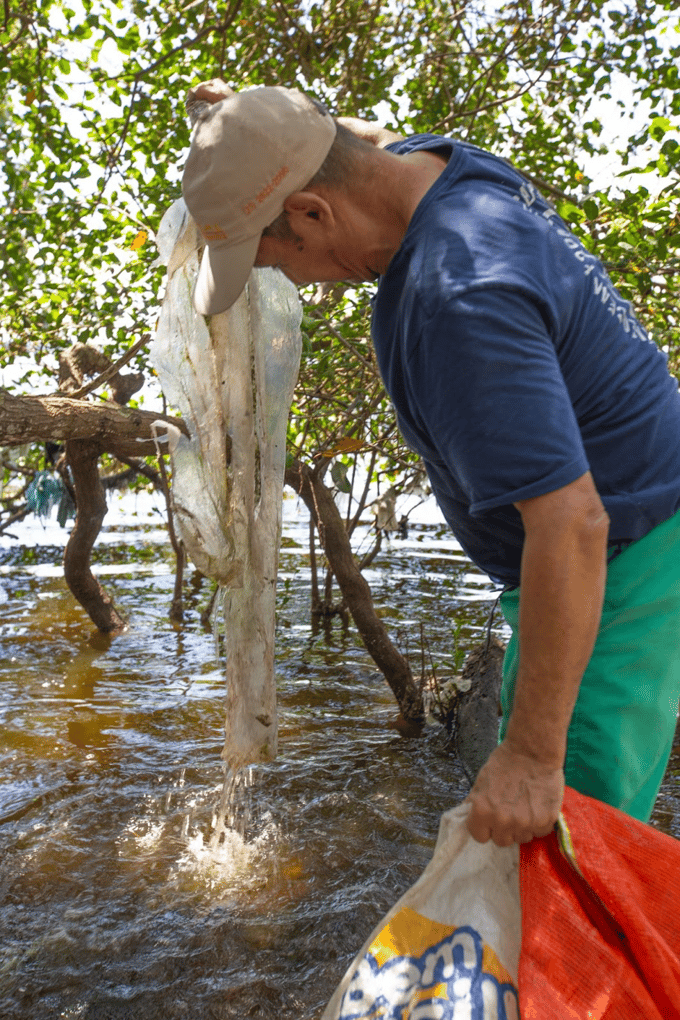 The recycled material was sold to waste pickers cooperatives, and the remaining trash was given to the local municipality responsible for its disposal. However, only 12.4% of the total was recyclable, corresponding to 16,539 kg. The majority of the trash collected was foam and slipless (44% of the total), followed by plastic packaging (16%) and mixed materials like rubber, metals, and wood (15%) that made up the shell of everyday-use objects. Plastic was the most significant pollutant, representing 70% of the total litter collected.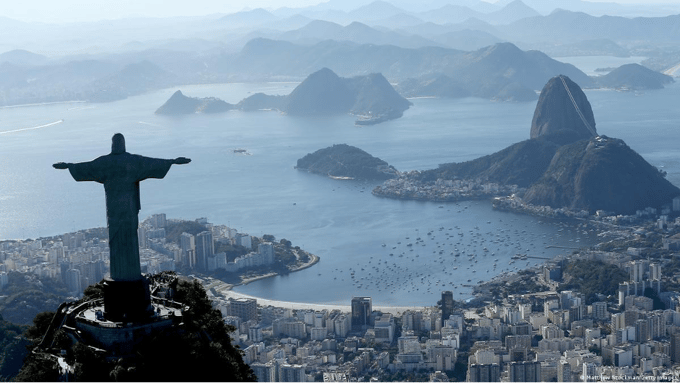 The program received great enthusiasm and success, both internally in the fishing communities and externally from various international news agencies. The fishermen aimed to collect 100 kg daily and, if the objective was not reached, they would go back into the water to collect the remaining trash. The program received coverage from prominent newspapers and TV companies such as Reuters, Le Monde, O Globo, Globo TV, and TV CGTN America, highlighting and empowering the stories of the fishermen from the communities.
Ogyre is a lifestyle, a catalyst for change.
If you believe the Earth deserves better, then Ogyre is what you need.