5 minutes to read
Sustainability: a strategic lever in corporate communication
In today's business landscape, sustainability has emerged as a key driver of strategic communications efforts across all industries. Empirical data supports this assertion, highlighting the deep connection between consumers and environmental concerns.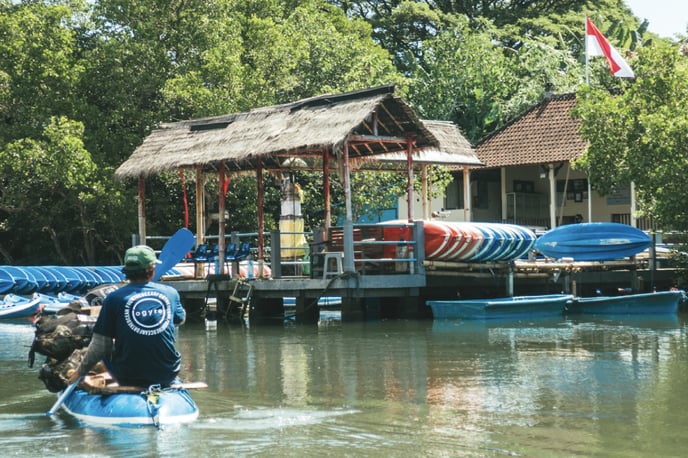 Shoppers are increasingly gravitating towards green products and companies committed to protecting the environment, according to the report "Consumer Products and Retail: How sustainability is fundamentally changing consumer preferences". This comprehensive survey highlights how sustainability influences the purchasing behaviour of a significant proportion of the population. Remarkably, more than half of respondents have formed an emotional attachment to products or companies perceived as sustainable, with an impressive 64% expressing happiness when buying sustainable goods.
This sentiment is even more pronounced in the 25-35 age group, where an astonishing 72% say they feel happy when purchasing sustainable products. In Italy, an overwhelming 71% of respondents say they get pleasure from buying sustainable products. In addition, over 53% of consumers prefer associating with truly green companies with sustainability as a core objective.
The report's findings show that CPR companies have recognised the benefits of integrating sustainability into customer relationships. A significant 77% cite the positive impact of sustainability on customer loyalty, while 69% note its contribution to brand equity and 63% acknowledge its role in driving sales.
The report also outlines four best practices for companies looking to accelerate the adoption of sustainability programmes over the long term: embedding technology at the heart of the business, establishing strong governance to support sustainable development, empowering consumers and employees on green issues, and collaborating with others to achieve key sustainability milestones.
For those seeking to implement these best practices, Ogyre is the ideal partner. As the pioneering Italian Fishing For Litter platform, Ogyre aims to bridge the gap between individuals, companies and the ocean, encouraging active participation in protecting the seas for a better future. The platform facilitates various activities dedicated to environmental sustainability for employees, raising their awareness of the importance of preserving the planet. It also enables companies to conduct marketing and communication campaigns aimed at consumers to communicate their commitment to the environment effectively.
The role of communications in sustainability
Effective communication is key to fostering strong relationships between companies and their customers. It is the channel through which companies can present their initiatives, showcase their products and communicate their values. This importance is underlined by the fact that a staggering 79% of Italian consumers believe it is important for the brands they support to demonstrate tangible support for the causes their customers care about rather than just rhetoric.
Furthermore, 82% of consumers believe that brands should consciously ensure that their marketing and communications align with their customers' values (Sitecore Brand Authenticity). Sustainability is currently one of the most important values for Italians, with 80% saying that environmental action should be at the forefront (source: Capterra Suistainability 2021). As a result, brands are called upon to integrate sustainability into their operations and effectively communicate their commitment if they want to be recognised and valued in the market.
Ogyre: A partner in sustainable marketing
Companies seeking sustainable marketing initiatives can partner with Ogyre to implement sustainability activities and communication campaigns. This partnership starts with supporting the Indonesian, Brazilian and Italian fishermen who are integral to Ogyre's ocean clean-up network through Fishing For Litter.
Support for Fishing For Litter activities can be effectively communicated through a dedicated landing page. These pages feature compelling visuals of the fishermen involved, videos documenting their efforts, maps showing fishing locations and a real-time counter showing the amount of waste collected. Each kilogram of waste is meticulously tracked and attributed to the contributing company, quantifying its commitment. At the same time, the company can share this information with customers and stakeholders to keep them informed of the project and its results. The landing page created for Luna Rossa serves as an illustrative example.
In addition, Fishing For Litter can include a range of complementary marketing activities. In collaboration with Ogyre, companies can opt for consumer promotions offering them the chance to win sustainable products made by Ogyre from recycled materials (Ojacket, made from 100% recycled polyester certified with SEAQUAL® YARN; Okini, a swimsuit made from plastics recovered from the sea and post-consumer Pet; O-Shorts, a men's swimsuit made from 100% recycled polyester certified SEAQUAL® YARN, of which approximately 10% is produced from marine plastic and 90% from post-consumer recycled Pet) or an Obottle, the 100% BPA-free water bottle. A concrete example of consumer promotion is the initiative with Findus, where the company created a commercial and a dedicated landing page.
Another compelling avenue is to enable customers to participate in waste collection at sea actively. Companies can curate bespoke collections of sustainable products (e.g. shoppers, bikinis, shorts made from recycled materials) where each purchase contributes to removing marine debris by Ogyre's net fishermen. An example of this approach is the Salvamare initiative in collaboration with Corona as part of the Plastic Fishing project, which also saw the development of a website with an e-commerce application. In this case, consumers and brands contributed to protecting the oceans.
Companies have a range of marketing strategies at their disposal to effectively communicate their commitment to sustainability. These include immersive brand experiences and sensory initiatives linked to environmental issues. For example, Findus partnered with Ogyre to create an immersive seascape space in Milan's Piazza XXV Aprile. This installation simulated the perspective of a fish submerged in a sea of debris, encouraging passers-by (both customers and potential customers) to reflect on the importance of responsible behaviour in preserving marine ecosystems.
The SDGs achievable with Ogyre
By partnering with Ogyre, any company can communicate its commitment to the environment and demonstrate that it is taking concrete action (in terms of kilograms of waste collected at sea through the Fishing For Litter practice and related activities) to protect the environment, an issue that consumers care about. These marketing actions strengthen customer relationships and increase customer loyalty and satisfaction, brand value and sales, as shown in the 'Consumer Products and Retail: How sustainability is fundamentally Changing Consumer Preferences' report.

By partnering with Ogyre and supporting Fishing For Litter, companies not only communicate their commitment to the environment but also actively contribute to four of the UN 2030 Agenda's Sustainable Development Goals:
Goal 8 - 'Decent work and economic growth' by supporting fishermen and NGOs.
Goal 12 - 'Responsible consumption and production' by promoting waste recycling.
Goal 14 - 'Life below water' by protecting marine ecosystems through waste management.
Goal 17 - "Partnerships for the Goals" by promoting authentic collaborations that truly contribute to ocean protection and sustainability awareness.