3 minutes to read
Preserving paradise
Marco Costantini, Conservation and The Battle Against Marine Litter in Liguria
With the Summer solstice less than a week away, people across the globe are gearing up for some much-needed time off. Some will opt for more exotic escapades on a remote island in the middle of the Ocean, others will pack their best garments and take off toward traditional destinations such as the beautiful Mediterranean coast.
Many will be flying to Italy hoping to live out their own Dolce Vita dreams while reveling in beauty, natural wonders, and deliciousness.
While the idyllic beaches contouring the peninsula offer breathtaking panoramas and plenty of opportunities to lay back and disconnect, a darker scenario unfolds just a few steps away in the depths of the sea. Piles of discarded litter—mostly single-use plastic—are clogging up the seabed and shaking the local marine ecosystem, causing unprecedented changes to both the quality of the water and the habits of autochthonous fishes.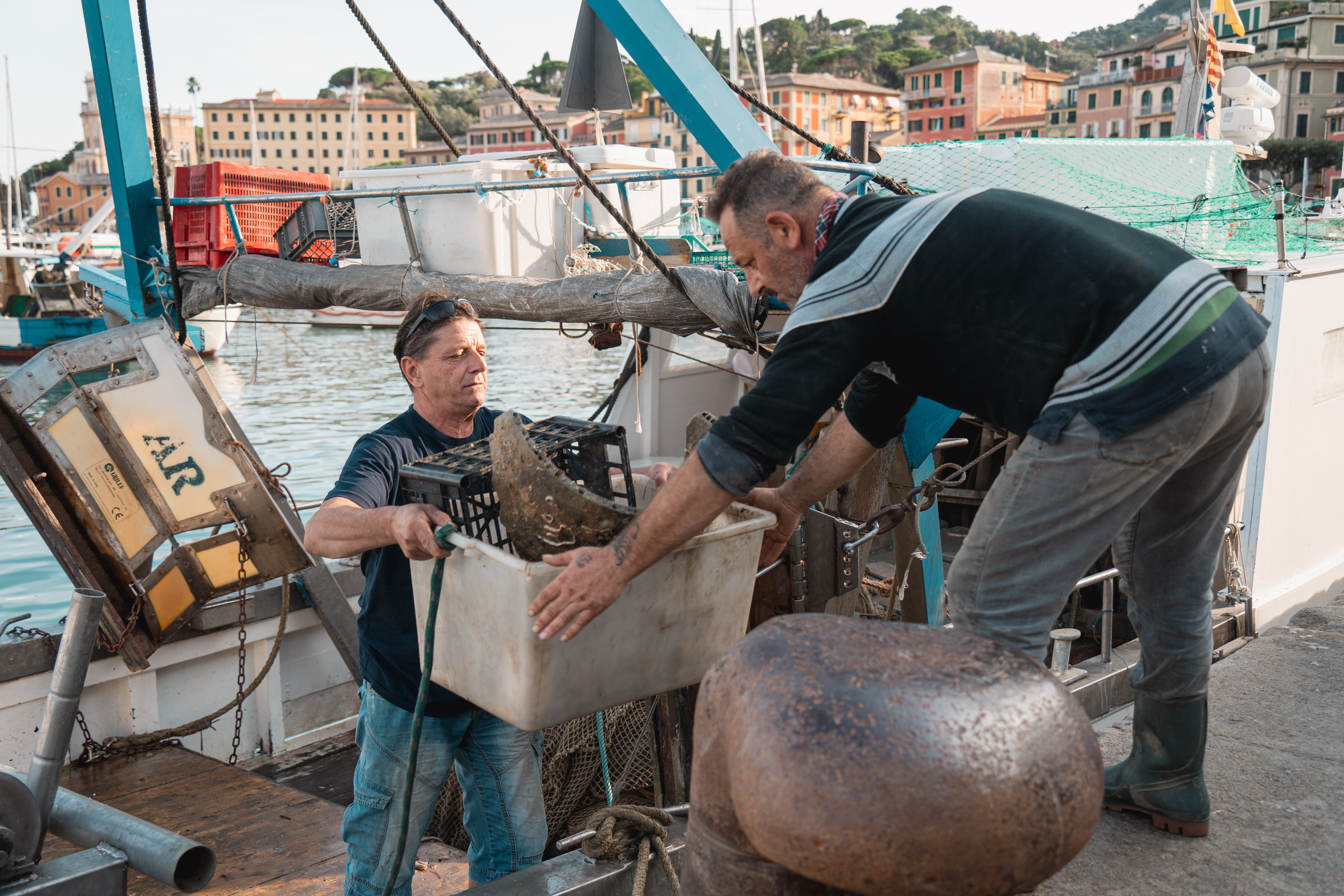 In Liguria, one of Italy's most revered regions, known for its crystalline waters and tasty treats, seasoned fishermen ascertained these worrying shifts firsthand.
If when they first started working on a trawler decades ago they would only find a few discarded objects, now they retrieve tons of garbage every week.
As a consequence, they are worried about the future of their job as well as the health of such a vital resource that has provided them with joy and adventures for so many years of their lives.
This is where seamen like Marco Costantini, one of the captains of our team of international fishermen, come into play. With this precious contribution to cleaning up the Mediterranean Sea, he's already witnessed massive improvements in the area where he's most active.


Become a sea lover


Enter the world of Ogyre and never miss the chance to stay updated on what's happening in the ocean!