5 minutes to read
Through the lens of Siriwan Champorn
The Sri Lanka-based photographer talks about how the Ocean influences her life and work.
Born in Ban Dan Lan Hoi, a tiny village far away from the Ocean in the north of Thailand, and raised under the gloomy skies of Belgium, photographer and sea lover Siriwan Champorn has all the characteristics that come to mind when thinking of a mermaid. She's charming, soft-spoken, and has a luscious mane of thick black hair. Her golden, sun-kissed complexion pops out despite the grainy resolution of her laptop's camera, the consequence of choppy wifi.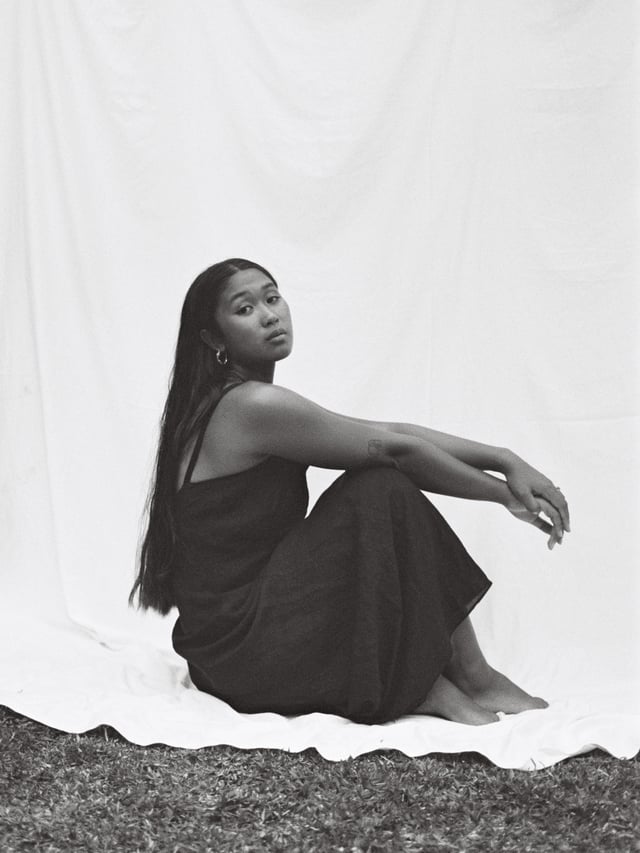 Photography: Alexey Belstov @alexeybelstov
Siriwan explains she currently finds herself in Sri Lanka, the island she and her partner decided to call home after living in Cornwall for a few years. Matter of fact, Ahahngama – the suburb of Galle located in the south of the island where they live – is where they originally met in 2019. He was surfing, she was taking pictures in the water. It was an instant crush.
It's the first time we meet after discovering her sea-inspired visual work but it's immediately a match. Siriwan's mellow demeanor is a common denominator in our community, especially when it comes to surfers, fishermen, and other beach dwellers. Her personality oozes good vibes. Her love for the Ocean is palpable. One scroll down her Instagram feed and you are teleported to a white beach somewhere far away, where the weather is always warm and the sun shines regardless of the season. It's a soothing experience.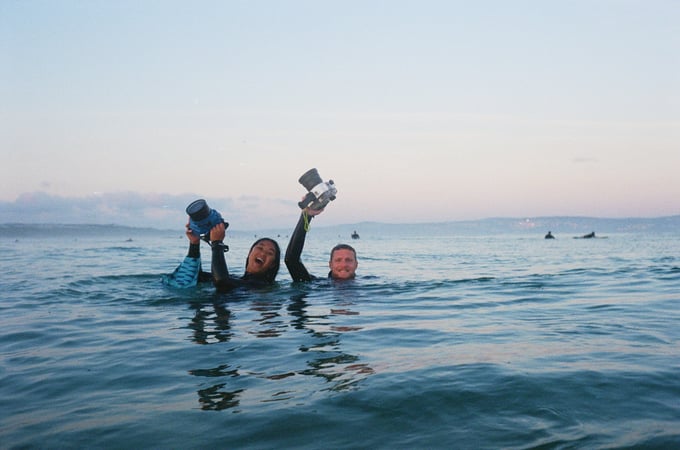 Photography: Megan Hemsworth
"Whenever my family took me to the beach, they'd have to drag me out of the water to the point they nicknamed me 'water rat' which is a Dutch moniker for somebody who loves water."
"Even if I didn't grow up next to the Ocean, I was always drawn to it," she says of her relationship with water. "Whenever my family took me to the beach, they'd have to drag me out of the water to the point they nicknamed me 'water rat' which is a Dutch moniker for somebody who loves water."
In 2017, she picked up surfing and finally had the chance to make her innate passion for the sea an official engagement. Protecting it was a no-brainer.
"I feel like the surfing community, perhaps all of the water sports even, have a conscious awareness of making sure they take care of the environment. Every surf camp I have ever been part of required we went on beach clean-ups. In our surf theory class, we'd talk about the ocean and its health," she says regarding the inherent bond between surfing and the Ocean.

"The Ocean is community, tranquility. My yin&yang and life lessons."
For Siriwan, the Ocean means community and tranquility; it's her yin&yang. It provides life lessons. It's a source of joy, livelihood, and eternal learning.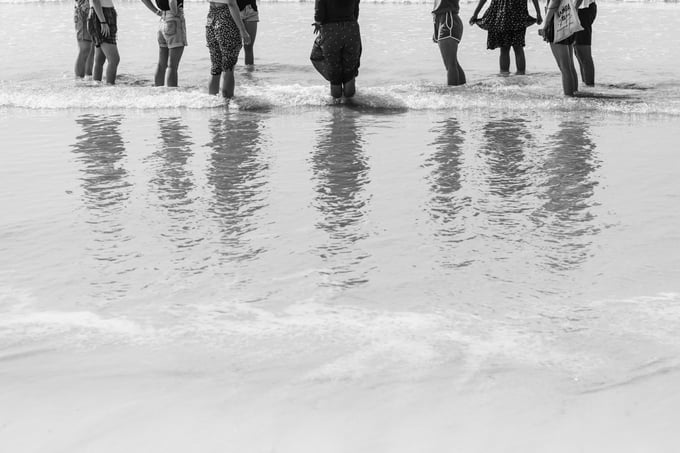 Photography: Siriwan Champorn
In 2021 she joined forces with Seasisters, a Sri Lankan organization aimed at instilling confidence in women and helping them get over the fear of water, to create content. It was a riveting experience as she got to see them grow, expand and even empower women to break free from societal norms and take back the reigns of their existence as islanders.
"There are so many factors involved in how people experience the Ocean that I didn't know. For example, the organization helps with overcoming the trauma generated by the 2004 Tsunami," she concedes. "In European countries, we have the privilege to learn how to swim from an early age so for us it's normal. But it's not the same everywhere".
Every aspect of her life, from her residence, work, and relationships, is influenced by her bond with the sea. It's even led her to discover untouched destinations in the world where humans live in harmony with nature, unfazed by tourism or consumerism.
Once, In Indonesia, Siriwan got to surf alongside dolphins while a multitude of unscathed fish swam freely under their feet. But that wasn't even the best experience she had the chance to be part of. More recently, she tells us, she saw a family composed of three generations of women help the grandmother wet her feet in the chilly water, her face immediately radiated joy.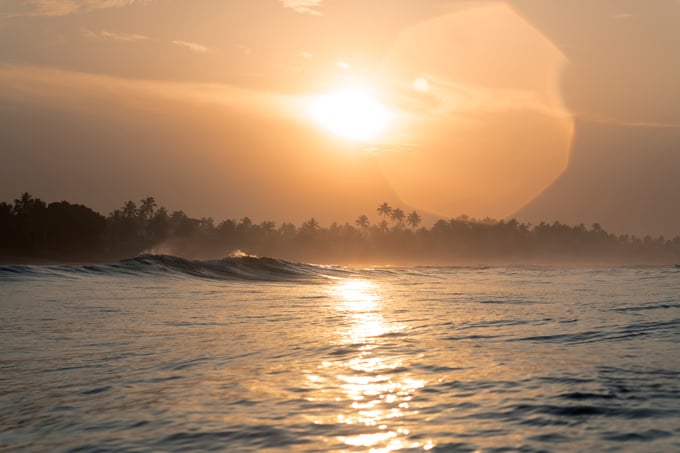 Photography: Siriwan Champorn
At Marshmello, her favorite beach in Sri Lanka, she got to swim amongst unbothered turtles.
"They are my surf spirit animal! Every time I see them pop their heads up and back down there's a really good wave just where they were," she laughs.
All of these adventures only reinforced the essential need to protect the marine environment at all costs; especially as water becomes increasingly more polluted.
Siriwan has experienced the heartbreaking effects of global warming and climate change first-hand, as the temperature of the Ocean increases and reefs get bleached.
"Slowing down is a good palliative for nature."
"Slowing down is a good palliative for nature. When Covid hit and we were forced to stay at home, regeneration happened. They found old and new species and underwater nature flourished," says Siriwan.
Taking a step back and consuming mindfully allows you to create a meaningful connection with your surroundings. It encourages you to leave a space better than how you found it.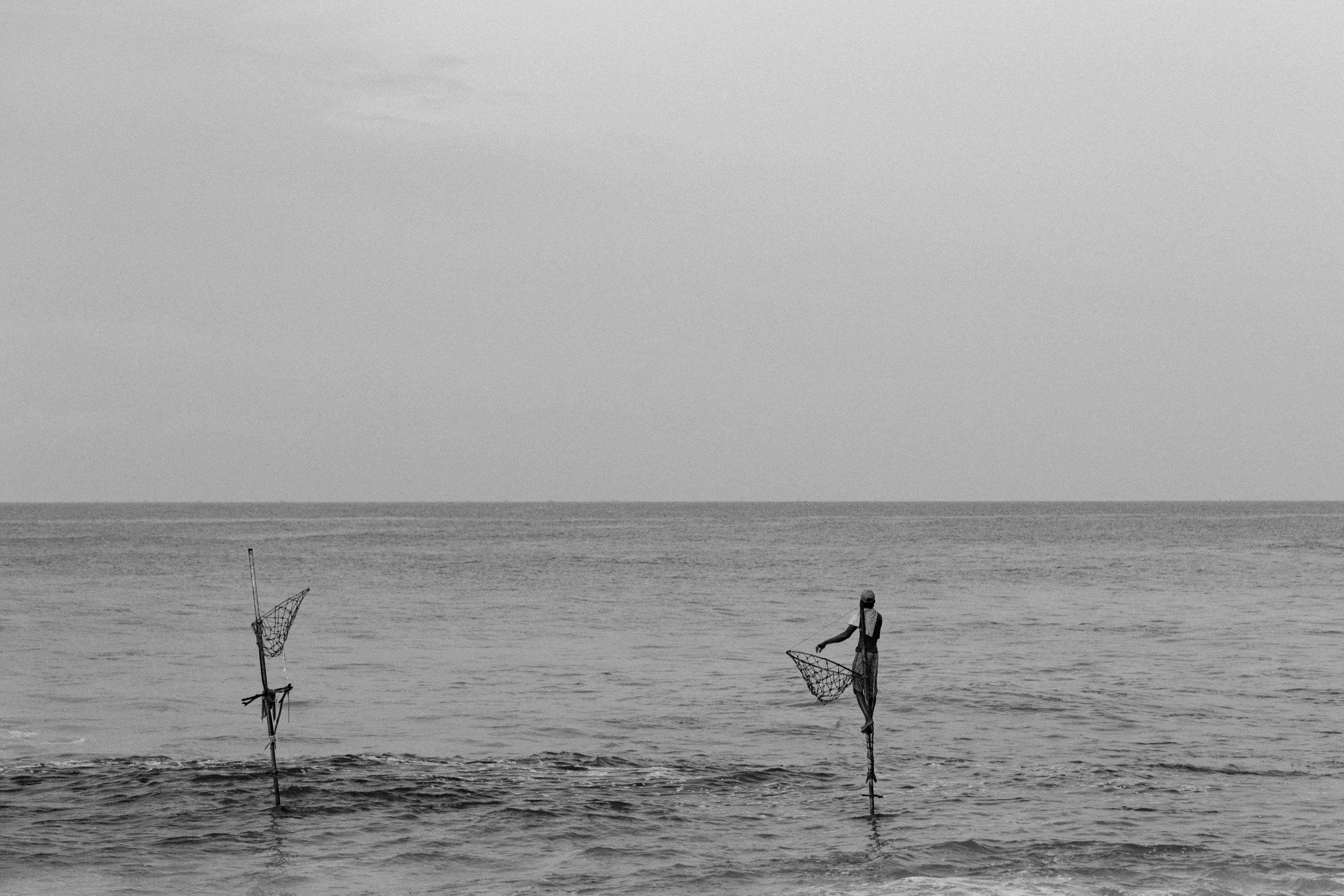 Photography: Siriwan Champorn
Just like us, she believes in the power of collectivity. She swears by the "sharing is caring" approach.

"Sharing better ways of behaving with family and friends, that go on to share it with their own friends keeps the chain growing," she remarks, "change doesn't have to come in the form of a big gesture at all times. You don't have to drastically change all of your habits from one day to the next. Slowly but surely, one thing at a time, you can inspire others to do the same."

How to disagree? Just like Siriwan, at Ogyre we strive to inspire and empower our community to learn about the great health benefits of connecting with nature. We share the same sentiment about the need to preserve and restore marine biodiversity and adopt positive habits on land, as everything is connected.

Discover Siriwan's work on Instagram @siriwanchmprn.
Ogyre is a lifestyle, a catalyst for change.
If you believe the Earth deserves better, then Ogyre is what you need.