3 minutes to read
Three examples of sustainable marketing campaigns in the food sector
Sustainable marketing campaigns are essential to enhancing a company's brand image, regardless of its sector. Today, it is widely accepted that sustainability is an issue close to the hearts of Italians, a fact confirmed by Google data.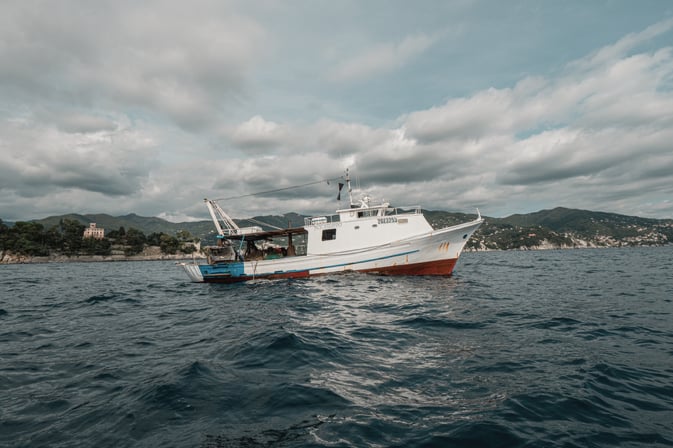 Among the most searched topics at the beginning of 2022 were subjects like energy, pollution, transportation consumption and environmentally friendly food choices. The 2022 Coop report highlights the close link between sustainability and food. It shows that in the next 6-12 months, Italian consumers plan to increase their consumption of: local or "km 0" products (37%); 100% Italian products (35%); sustainably packaged products (33%); and environmentally friendly options (32%).
This growing interest in sustainability has prompted food companies to adopt sustainable marketing strategies to ensure consumer recognition and preferences. A notable statistic from the Capterra Sustainability 2021 survey highlights the importance of these efforts — 70% of Italians admit that a company's sustainability initiatives influence their purchasing decisions.
Three sustainable marketing campaign approaches for the food sector
Food companies can explore several ways to demonstrate their commitment to sustainability, make it visible to consumers and stakeholders, and strengthen their positioning as sustainable brands.
One approach is engaging in sustainable marketing campaigns that align with the goals of the 2030 Agenda for Sustainable Development.
Here are some examples:
Waste collection via Fishing For Litter
Plastic pollution has become a prominent issue, with around 450,000 tonnes of plastic produced annually and a staggering 8 million tonnes ending up in our oceans, according to WWF estimates.
Food companies could consider actively participating in marine debris collection efforts by supporting organisations involved in Fishing For Litter. This initiative involves fishermen directly in collecting marine waste by the fishermen as they work, which is then weighed and properly disposed of upon reaching shore.
This engagement allows companies to translate their environmental commitment into quantifiable results. Key marketing assets such as years of collaboration, annual and cumulative kilograms collected, intervention areas and compelling photos and videos of the initiative can be used to disseminate information.
This data can be shared with customers, partners and stakeholders and featured in various communication channels, including social media and corporate sustainability reports, to maximize outreach, build brand awareness and enhance brand reputation.
Promoting sustainable consumption
Goal 12 of the UN 2030 Agenda recommends adopting sustainable consumption and production models. According to a recent Coldiretti analysis based on UN data, Italian households throw away about 67 kilos of food per person yearly, contributing to a global waste of nearly one billion tonnes - 17 per cent of all food produced. This waste results in significant negative environmental and climate impacts.
Therefore, food sector companies are called upon to raise awareness of sustainable consumption in Italy. They can use these concerns as a basis for developing sustainable communication campaigns.
Brand experience to promote sustainability
A sustainable marketing campaign can include a brand experience to immerse current and potential customers in a sensory sustainability journey. For example, companies may want to create installations in strategic urban locations to amplify an initiative's impact and reach a wider audience.
Augmented reality (AR) offers exciting opportunities. Some brands have used AR to encourage the use of less-than-fresh ingredients or leftover food by suggesting ways to minimize food waste. Consumers could scan QR codes on product packaging and be transported to a virtual space where the food offers cooking suggestions. AR can also tell the story of a product's supply chain and its journey to the point of sale, educating consumers about the company's sustainability efforts.
These exemplary marketing campaigns could positively impact a company's brand reputation and consumer awareness, establishing a direct link with sustainability - a value that increasingly influences Italians' purchasing preferences.